Southern
Removals
& Storage
Southern Removals is a family owned business, based in the Southern Highlands NSW and Melbourne, but with clients throughout Australia. We have been in the removals and storage business for over 20 years.
Whether you are moving within the Southern Highlands from Mittagong, Bowral, Moss Vale or another of our lovely towns, we would love to help. Or perhaps you need us to assist you with an interstate move for your home or commercial removal job for shop furniture transport with regular connections to Adelaide, Melbourne, Sydney and The Gold Coast? We can work with you to make it happen. 
Our wonderful and diverse team bring with it strength and experience from young adults to our lovely packing ladies in their 70's.
We are particular when choosing our Southern Removals & Storage team. We conduct police checks and don't employ anyone that we wouldn't want in our grandmother's house.
We love what we do and we strive to deliver a service that exceeds expectations. Every time.

Our removal service focuses on respect and care
Downsizing can be surprisingly difficult and can be an emotional time when deciding what moves with you and what no longer serves you.
If you are feeling a bit overwhelmed by your move, it would be our privilege to help. You will find us accommodating to your individual situation.
Whether you are wanting to move to gain space or move to have less maintenance, we would love to help.
What do our customers say?
A big thankyou to southern removals for their assistance in moving my parents belongings to Bargo. These guys are kind and take care of all they pack. Extremely professional.
I want everyone involved in the move to know how much I appreciated their hard work and great attention to detail.
Highly recommended! These guys are prompt, reliable, communicative, careful and reasonably priced. A true standout amongst Southern Highlands removalists.
A big thankyou to Tom & co. for our recent move from Bowral to Bundanoon. They did an absolutely marvellous job, and were a pleasure to deal with. I would recommend them to anyone moving in the Southern Highlands.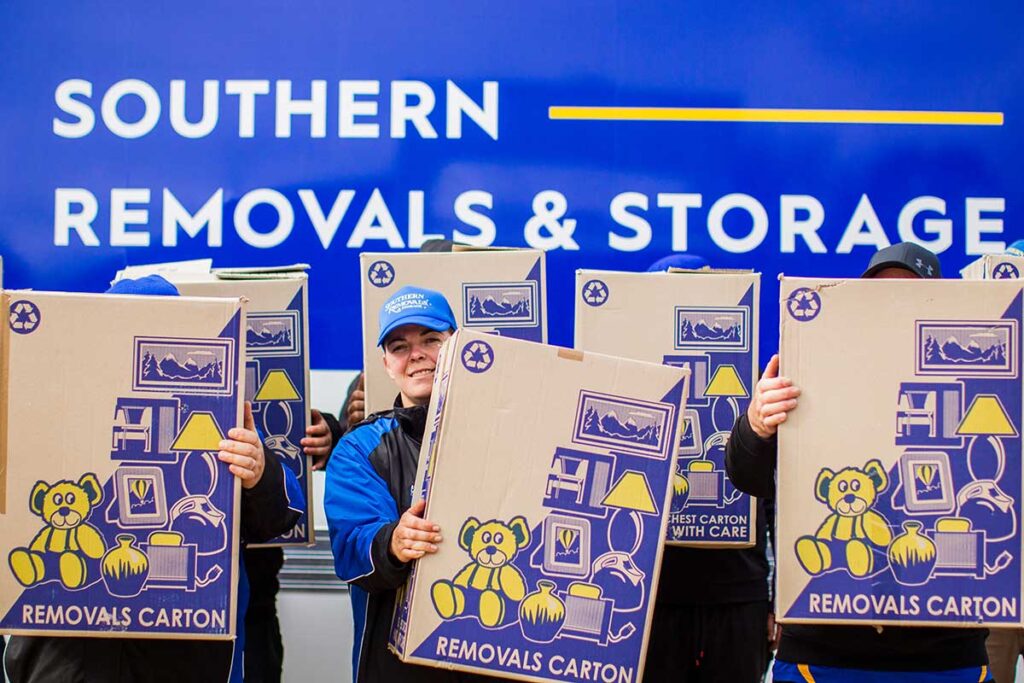 Family owned and operated
Led by Adam and Lisa, the staff of nearly 30 operates as a team, with each member handpicked to reflect the company's strict staff selection criteria.
We are fussy. When we choose new staff we look for someone with the right attitude, because attitude cannot be trained. We have a high retention rate and because we have great working conditions, staff form family-like bonds.
Our team must be exceptional and good team players with a great attitude. We look for people who are responsible, trustworthy, positive, friendly, obliging, courteous and people orientated.
Get in touch today to discuss your requirements. We are here to answer your questions, we are here to get your move done right.